Experience reports from students
Student to student. Students talk about their experiences with the BAUER GROUP.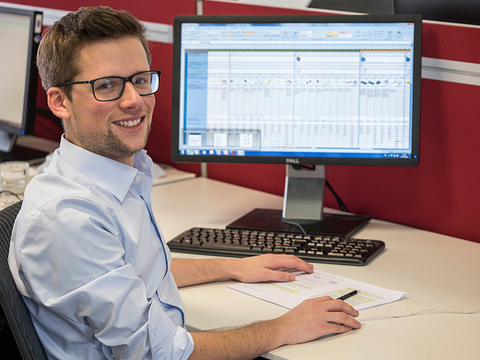 My Master thesis in the field of value engineering
At the end of my degree course with a focus on "cost-based product development", BAUER KOMPRESSOREN enabled me to write my thesis in the field of value engineering.

This gave me the opportunity to apply my academic knowledge in a practical way and, in doing so, come to understand the promising subject matter of value engineering and value enhancement with regard to complex products; a topic which I believe is important for the future.

Being a medium-sized organisation, I purposely chose BAUER KOMPRESSOREN, as the identified potential cost savings could be implemented directly (which indeed proved to be the case), allowing my results to make a practical contribution to the success of the company.
– Nicco Hirth, student writing his Master thesis at BAUER KOMPRESSOREN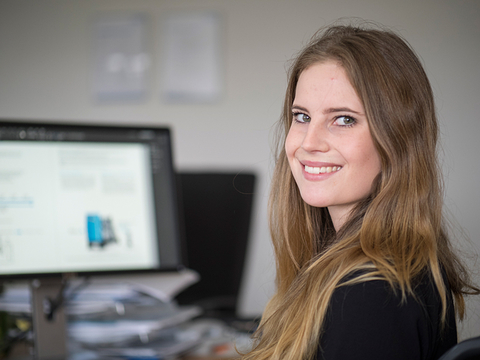 My practical training in marketing/product management
I worked for half a year as a student trainee at BAUER KOMPRESSOREN in Munich, Germany. In the Marketing and Product Management departments I was able to learn about the equivalent practical side of my studies, to increase my knowledge in these areas and to experience day-to-day work in a medium-sized company. I was also able to expand my knowledge of Adobe graphics software, which will definitely benefit me in the future.
– Simone Weber, student trainee at BAUER KOMPRESSOREN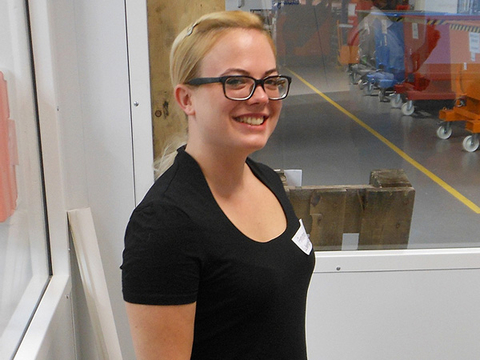 My Bachelor thesis in the field of industrial engineering
Workplace autonomy and a flat hierarchy are commonplace in medium-sized businesses such as BAUER KOMPRESSOREN. During my training, I was introduced to all of the company's departments and internal processes. The practical experience gained in the assembly department was a particular highlight, allowing me to gain an in-depth understanding of the products themselves and finding a place in my technophile heart.
Throughout the course of my thesis, I also had the chance to really get to grips with fields such as process analysis and lean management, with a particular focus on the '5S' standardisation procedure, by means of visualisation.
I was able to directly apply the knowledge gained here in employee training and company workshops.
Most of all, I enjoyed being able to put theory into practice, and the sense of achievement in getting to see the results at the end of the process.
– Anna Wimpissinger, Bachelor student at BAUER KOMPRESSOREN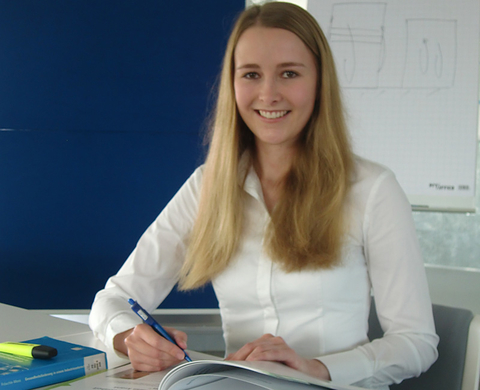 My dissertation in the field of Human Resources
After I had the opportunity to familiarise myself with the field of HR/staff development of BAUER KOMPRESSOREN GmbH during an internship followed by student employment and in the process gained an intriguing insight into numerous facets of personnel management, I am now looking forward to being able to write my dissertation on the topic of commercial health management at BAUER.
– Carolin Wolf, Degree candidate at BAUER KOMPRESSOREN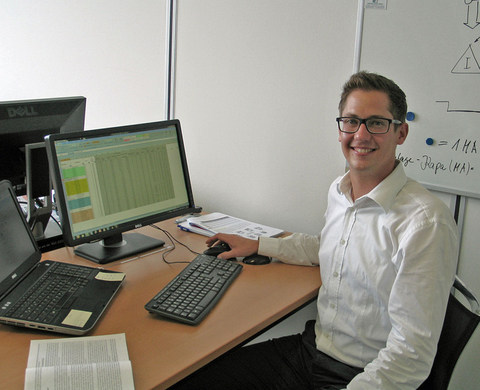 My Bachelor thesis in the field of Lean Production
I found out about the BAUER GROUP at a high school career fair, and am writing my Bachelor thesis in the Department of Lean Manufacturing at BAUER in Munich.

I deliberately chose a medium-sized company because here at BAUER I enjoy the optimal level of support, I can realise my desire for a practice-relevant thesis and simultaneously gain interesting insights into business practice.
– Marco Müller, Bachelor student at BAUER COMPRESSORS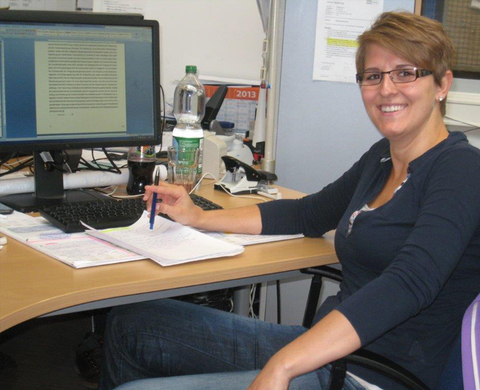 My Master's thesis in the field of manufacturing technology
In preparing my Master's thesis in manufacturing technology at UNICCOMP GmbH, I am supported by all departments and I have enough space to progress my work independently.

I was integrated into the business environment from the start and I also get a fascinating insight into the business processes of UNICCOMP GmbH.
– Vera Maempel, Masters student at UNICCOMP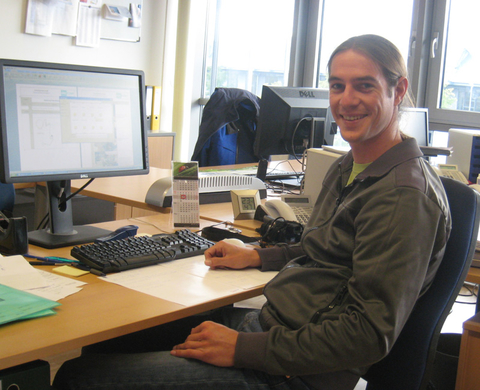 My student employee activities in the field of manufacturing technology and assembly
As I am interested in products for sophisticated, cutting-edge technology of BAUER products in particular, I look forward to being able to continue my work in manufacturing technology as a working student after my Bachelor dissertation.

What was particularly exciting during my time at UNICCOMP were the tests on new production/assembly procedures that can was able to plan, run and evaluate independently. I also had the opportunity to implement my own designs, right through to assembly.
– Christian Schurrle, student employee at UNICCOMP